Morning i woke up, Nothing to do.
So decided to Surf the Net.
Guess what?
The article that i sent into SGfriends has been posted!
If you are interested, you can click on the icon above :)
Alright, i need to REwind to 24th of December.
24th of DEcember is my 婆婆 birthday.
Every year we celebrate at some restaurant.
This time it's...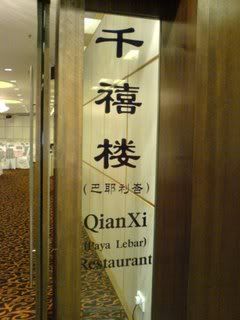 Qian Xi Restaurant! i think it's the 2nd time i went there...
Had a Mini Gift Exchange before dinner start...
You wouldn't want to see the rest...
The waiter showing off his "Pro-ness"