Did not blog yesterday because did not have anything to blog.
And there is also not a need to blog everyday, rgt?
Today, almost nothing to blog also.
Until... I realised that i finished all my work at 1pm!
It's SUPER EARLY!
ZhiYing Suggested playing PoOl @ the Library.
Den i tot of CamWhoring @ RP =)
Went to explore some places that Typical Ben went during his last
visit to RP
.
Photos Time!!!
Welcome to the School of technology for the ARt of RP!!!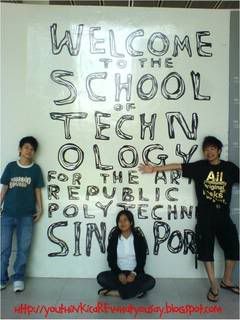 Yes, Welcome...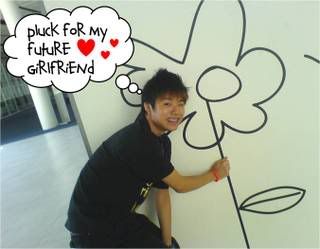 Got a COOL erm...Drawing on the wall?


Trying to pluck the "whatever" out...

While Nurul engage is some hanky panky.

Me and Zhiying Wants to bring the STA Robot for a walk...

How big is my school? Let a picture speaks a thousand words.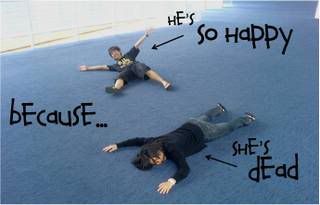 Making use of the BIG space.


Don't ask me what the hell i am doing in there...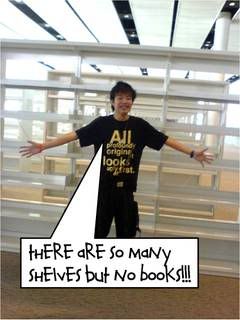 Ending my Exploration, i realised something about my school's library.
Then we went to play PoOl @ the library. ( did not take any photos)
Have u visited RP or is a RP student? and saw the places i went?
Do you like the New Font that i use to edit my Photos?
You can download them for FREE
here
.