Bad Luck. Sprained my hand before Valentine's Day.


Valentine's Day =(


Went to eat Pizza Hut with my mum and Dad.
I can't find my photos of the pizza, there is like only 1 pathetic photo left...Which is this: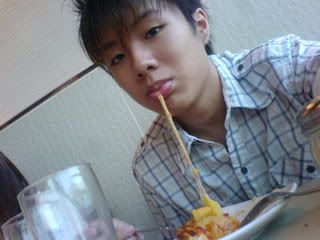 Just to show u how Chessy the Pizza is =)
I simply just love Hawalian Pizzas!!!

Day after Valentine's Day =)
I was thinking of spending the whole day out there cos i have been working for the past weeks without proper resting.And there is a new movie out there called "Jumper".
So 15th of Feb is the Best time!!!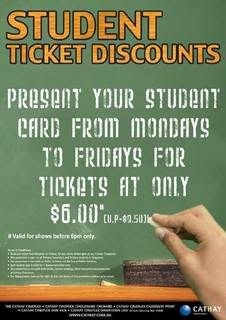 OMg, it's like only 6 Bucks to watch a Movie on Weekdays! So it's like only 18 Bucks to catch CJ7, Kung fu Dunk and Ah long Pte ltd!!! and of course, Jumper! *Yay-ness*
I realised i forgot to say who am i watching movie with...
They are Rinn and Hui Xin. We got the tickets for the 4.30 show. We are super hungry lor...So we "jump-ed" to...
SAKAE SUSHI @ HEEREN