Alright, after so long, i am finally going to blog about my Vivo Trip!
Did u wait very long?
Well, there are other things to entertain you all ma...Got Disgusting Steven Lim's Video, XiaXue's guide to Photoshop, Got a Fairytale on The Stitch-es, and then got Jayden's Top 10 Dumb things in Blogosphere...Now it's my turn!
ANdyStorm's Trip to Vivo!
Alright, there is really special about this trip. We had

Sakae Sushi

, AGAIN.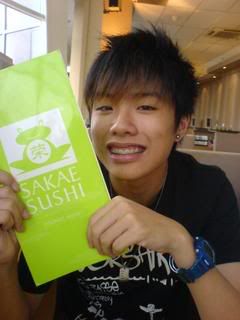 We had to bear the hunger and wait till 3pm for the Buffet! Buffet is quite Worth it. It's like

$13.90++

per person. P.S: After GST is about

16 Bucks

. You get to eat all you can. All the Colour Plates,

EXCEPT

for...
(ANdy: Oi, Stop acting lah, it's buffet leh, take from the belt lah!)
Alright, Alright, Enough of food...
After shopping around vivo to digest all that food, we decided to go to the Roof to slack.(P.S: Not only to Slack, but to Camwhore too!)
You have seen this photo(above), but i am going to show this again cos i really like this photo! It's now my current HP wallpaper =)
Alright, Now to the highlight of this Post...
Photographer: Mostly Hui Xin.
We had a mini Photoshot. Trying to Act Cool. The photos will take up a lot of space. So i have put them in another blog. Check them out
HERE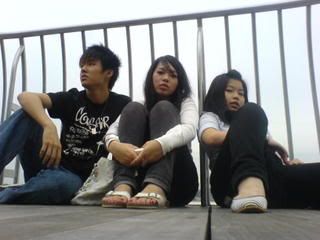 Just another one.
The photos are Slightly Photoshop-ed.
Like the ColouR, the haiR. If i know we would be taking photos like that, i would have dress up better
=(
Nevermind, we can go again next time!
Lastly, we ended ouR trip @ Daiso!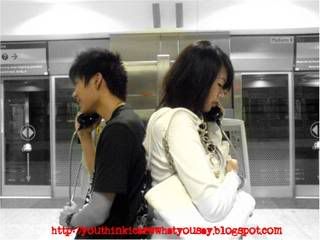 Good bye. Opps, i mean i'll be back with my next post =)