Just a random short update:
A charity show is showing on

Channel 8

now...The motive is to raise funds for the Sichuan victims in the earthquake.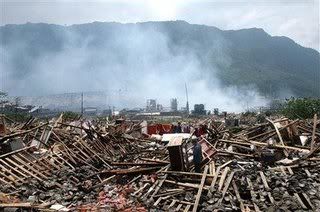 These few days

i have been donating

2

bucks and

2

bucks to those asking for donation for the victims, let's do our part and donate some money to these people.

6 Bucks isn't a lot to most of us

, One Macdonalds meal cost almost 6 bucks. So Singapore Bloggers, call

1900-112-5121

to donate $6 Bucks to the charity. If 6 bucks is too much, donate what you can to those asking for donation at the MRT station...

Also,

Help by raising awareness in the blogosphere on your blog.

Regards,


ANdyStorm.