Nope

, this is not the me-going-to-Nuffnang-to-collect-my-Ipod-nano post (

although it will be out soon

), and

Nope

, i did not win another blog contest.
This is totally random!

I just won an ipod shuffle in the Downtown east Summer treats Grand draw.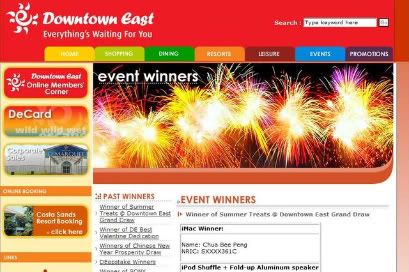 Although the Main prize is an IMac. I won the consolation prize, which is a

ipod shuffle plus a "fold-up aluminum speaker

"! Who0ts.
Went to the

Nuffnang Wall.E

screening today! Wall.E is such a Superb show. Totally did not regret watching (

not like the whatever shaolin or kung fu girl

). Saw a few familiar faces at the event. Post will be up once i got all the photos

=)