Just as the title suggest.
Shopping alone. I think today is the first time i shopped alone. Normally if i am alone, i won't even think of shopping. I would just try and get some friends to go out, if there is no one to accompany me,
i would just stay at home.
I went to school early in the morning to finish my project. My mum says she will meet me in the afternoon @ Bugis to go shopping. So i took the train from woodlands to Bugis.


After i reached Bugis, my mum sent me an sms say she is lazy to come all the way to Bugis
=(
I decided to shopped around on my own.
If i were a celebrity, and paparazzi following me, taking photos of me shopping. I confirm all the shots would be
Emo shots
.
I think after writing so much, i should put a photo...
*
Search my photos folders for a Emo Pic
*
*
Edit to Black &
White
for extra Emo-ness
*
*
Upload to Photobucket
*
*
Copy HTML codes
*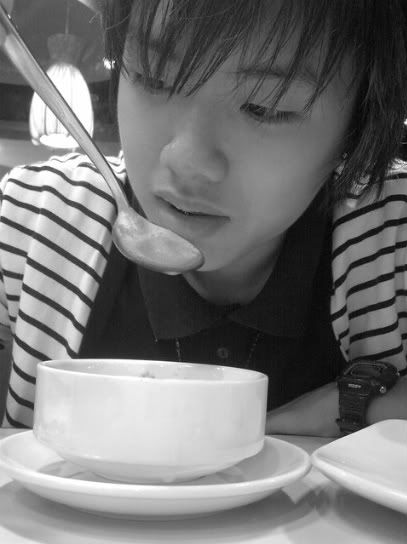 I think this photo is not Emo enough.
Never mind.
Btw, while shopping, I just spent the last 50 Bucks i have on me. 1 Shirt and 1 Shorts, both 25 bucks each.
I think i will wear the shirt on this Saturday's Nuffnang event
=)