Thanks to
OMY.sg
, I got a pair of
Exclusive Night Safari Halloween preview tour
tickets. As Rinn and i was early, and we were waiting for Shawn and Ryan, we decided to Roam around...
Online study at Phoenix College would have to wait.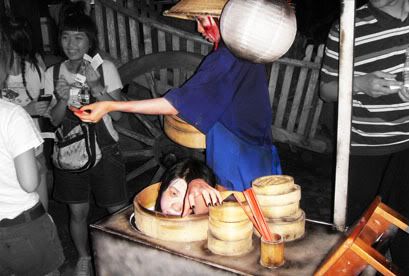 The setting was exactly right.
Dark skies,Scary characters lurking around, staring at you as if they want to eat you up.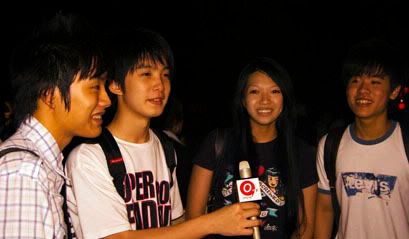 First thing when we meetup with the OMY peeps, is an video interview.
I wonder when the video will be post up...So looking forward to watch it...After which, we were issued Media Pass
=)
And the journey begins...
While queuing for the "
Train of Terror
", this scary girl was walking towards the people in the queue. Poking her voodoo doll...Staring at us with her deadly eyes.
Shawn and I decided pluck up our courage to stop her to...
Take a photo!
After which the "
Train of Terror
" arrived...Shawn was actually seated at the side but he was not feeling very brave that day so he asked for an exchange of seat.
Here's one of the reason...
The tram ride was like the normal Night Safari ride where we see the animals, except there are some Halloween add-ons.Like going through the "
eternal torture
" but the ride wasn't scary at all.
Mainly because the people in front of the tram was screaming when those "things" appear, so we knew something was coming...
After the ride, we went through the "
forest giant trial
", walk across the "
bridge of hell
"... It wasn't really scary, it was more on experience. After which we roamed around and took photos with the characters lurking around...
The Evil clowns!!!
The one on the right insisted he was the good one.
AS IF i believe.
The left one tried to strangle me! Ryan! Lookout for that knife behind you!
I was feeling abit hungry so i thought i could grab a
Char Siew pao
from the trolley.
Little did i know that...