Here's a little intro of myself! My name is ANdy, better known as ANdyStorm in the Blogosphere! I blog at
http://youthinkicarewhatyousay.blogspot.com
! I'm more of a lifestyle blogger as i blog about anything under the sun :D
*Searching for a HUGE photo of myself*
Yup, that's me in the photo above!
This is gonna be my 1st attempt at blogging fashion, so pardon me if i say anything wrong. (Nah, i don't really care what you think actually =P)
Being a blogger, people go to your blog not only to read what you have to write, but also to look at your photos. This is when they notice what you are wearing. Just like when you are on the street, some people notice what you wear.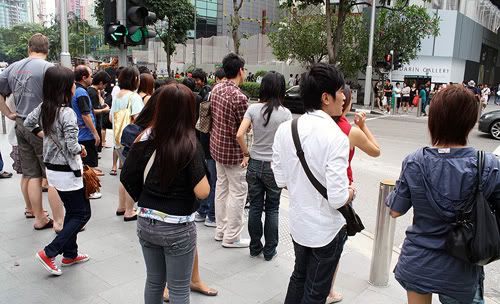 I wrote a winning fashion entry on "Do Singaporean dress badly?", you might want to read it
HERE
. It's one of my best post so don't miss it *wink*
Alright, shall end my introduction post here. Really excited to be part of the SauceInk team! Get ready to read what i've to say about Fashion :D