By the time you read this post, You should have read my
Flash mob
post right? If not, You can read it
HERE
. Remember I say in the previous post that the Goodie Bag contain the
Key to Arena
?
The Singapore River Festival is an after-event for the Flash Mob
:D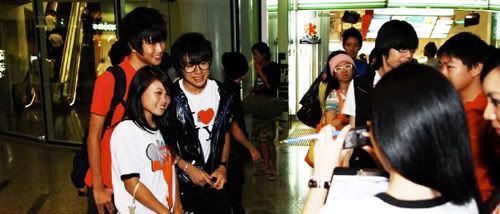 Being bloggers, other than blogging,
Cam-whoring
is like our next hobby.
When we reach, we have to register with the Nuffies and were split into groups. Then we went to watch the performance on the bridge and those bum-boat show.
Actually the whole thing is quite boring la. I also dunno what to blog for the front part of the event. I shall fast forward! *
hiak hiak
*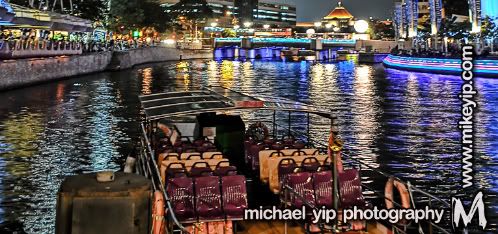 The River Taxi Ride!
We walked all the way from
Clarke Quay
to
Raffles place
just to take River Taxi Cruise, it was something that everyone was looking forward to!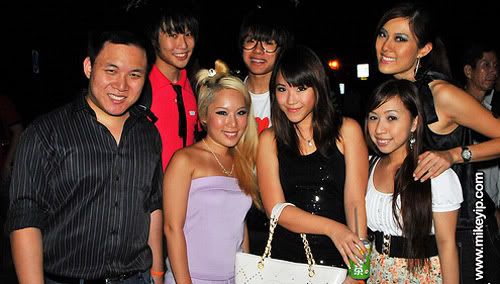 While waiting for our turn to board the boat.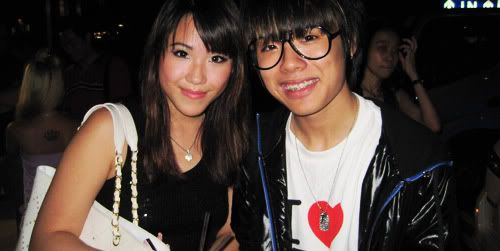 With Jessica
(: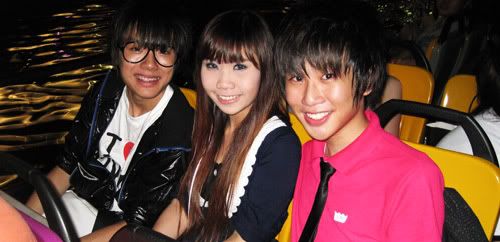 Went up the boat with Esther
(: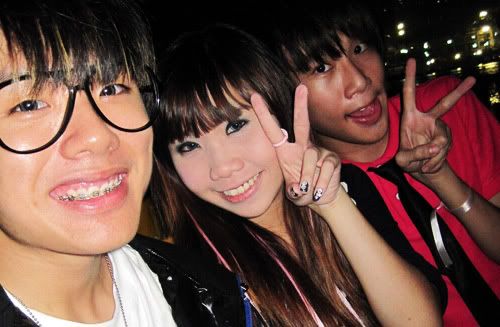 Take photo, take photo (
I like got nothing to say!
)
The ride is quite nice, it's not everyday we get to take the River taxi. Singapore Night skyline is
Superb nice
:D We past by the Merlion, Esplanade, Marina floating platform and Singapore Flyer!
I think you all also not interested to see the photos...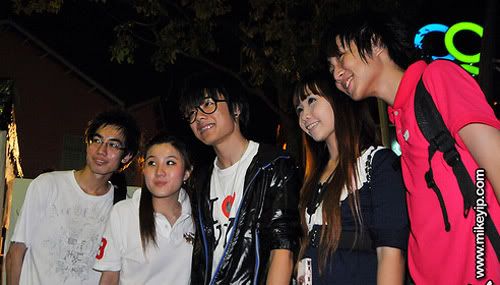 I like this kind of photos!
It's like taken from another point of view
:D
After the Boat cruise, It was the
Pajama Party @ Arena
!
There is a age limit to enter the Arena and the Dress code was Pajamas.
In the first place.I did not intend to enter the after-party at Arena, but since everyone is trying to enter regardless whether they are of age or wearing a pajamas, I decided to try to get in (
without Pajamas
) :D
As usual, whenever I enter clubs, I have to show my IC/Ez link.
I'M
20
THIS YEAR LOR
. ok, actually I should be happy I don't look old.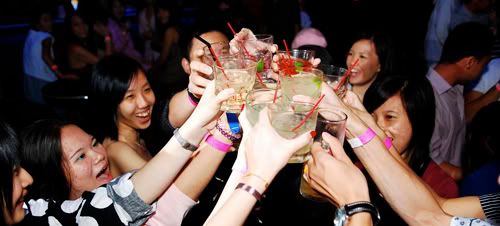 Nope, I'm not in the above photo.
I left awhile later for some Zombie Killing mission (: