My skin is like getting from bad to worse. I remembered I used to be complimented for my good skin.
That was in year 2.
Now in yr 3, school's workload is like getting heavier and heavier! There is school work, FYP, i have my blog, I have my work!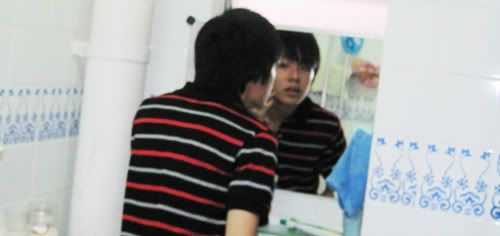 Every night i sleep at about 3am and I wake up at about 8am for school. All these is taking a toll on my skin! Yesterday my school was giving out little packets of these
Mentholatum Acne
samples. Being super kiasu me, i decided to grab one!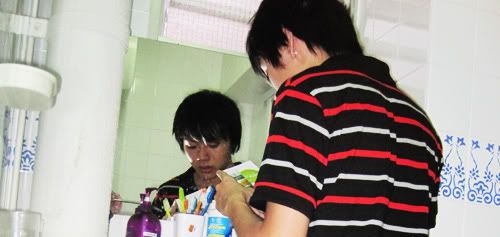 Before I actually use it, I read the packaging to see how does it benefits my skin...
The
Mentholatum Acnes
creamy wash helps to prevent pimples, Remove dirt, oil and impurities. It also removes excess sebum and keeps your skin soft and moist!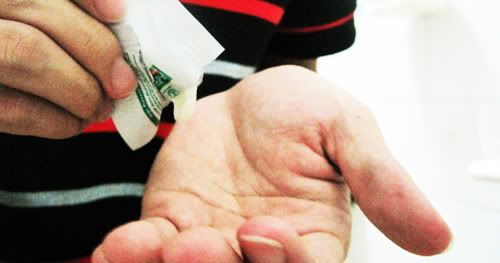 Since it sounds so good... I decided to give it try!
Step 1
: Wet palms and put small amount onto palm and massage gently on face.
Step 2
: Rinse thoroughly with water! How difficult is that!
Not forgetting to wipe your face dry after rinsing!
Oh ya! Did I mention what's so good about this Mentholatum Acne?
- Anti Bacterial: Contain Isopropyl Mentholatum which penetrates deep into pores to fight against bacteria and prevent pimples.

- Soothing: Helps sooth redness and skin irritation caused by acne. Prevents aggravation of pimples.

- Deep cleansing: Helps unclog pores and reduce blemishes by deeply-cleansing to remove dirt, oil, impurities and excess sebum.

- Moisture Retention: Contains vitamin C with moisture retention benefits, leaving your skin soft and moisture after wash.

-Anti oxidation: Contains vitamin E, an effective anti-oxidant, to keep the elasticity of the skin.
Try it out yourself!
(
I should have took more samples! Now I have to buy it!
)