When you first read the title of this post, I think you will be going like, "
What?! Where can have lunch at Cold Storage one?
" Ya, that's what I thought also when
Claire
ask me I would like to have lunch using her 50 Bucks voucher...
The next thing we know...
We are really having Lunch @
Cold storage
, and I thought it would be quite fun to blog about
HOW
we are making that happen!
But before that, we need to decide on which Cold Storage to go to! (
It's not possible to have "lunch" at those normal neighborhood Cold Storage!
)
We also have to decided on what we need:
#1: Appetizer (Can be anything ranging from salad etc.)


#2:

Main (

Preferably Meat like chicken.

)

#3:

Dessert (

Can be cake or anything sinful.

)

#4: Drinks (Do i need to explain more?)

#5: Snacks (Biscuit, chips or anything that makes you fat.)
Since we are buying quite a lot of food, we need a trolley!
Did you know...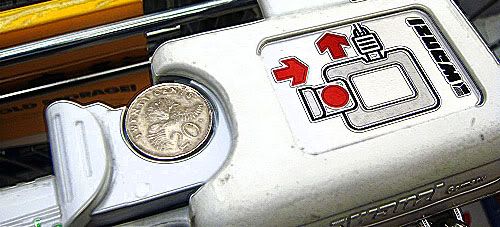 You can actually use a 20cent coin instead of an $1 coin for the trolley?
The 50 bucks voucher Claire is sponsoring for the lunch!
In case you got no idea who ClaireChing is, here she is
(:
#1:
Appetizers!
(Can be anything ranging from salad etc.)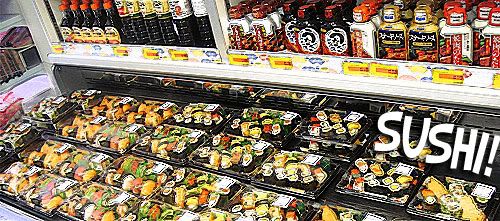 Sushi!
Obviously when you want to have lunch at Cold Storage, you choose those
READY MADE
food, don't go like buy mayonnaise, raw veg and start making salad in the public
=__='''
That's stupid. Get something like Sushi!
Ready made handrolls
AKA
temakis in Japanese!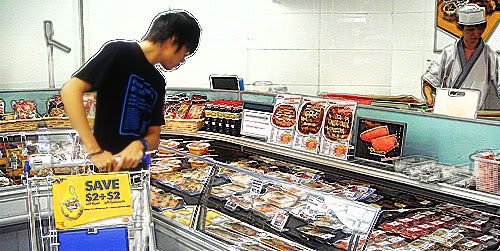 Sushi is a good choice for appetizer, (
but don't get too much because Rice makes you FULL!
) Just get like a few piece and several varieties, they cost a dollar plus each so it's quite reasonable
(:
I love Tamago the most! and i don't eat raw.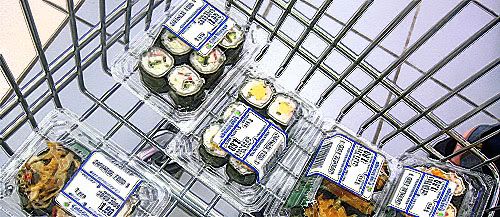 Ok, I admit that we took too much, and did not manage to finish all in the end.
#2:
Main.
(Preferably Meat like chicken.)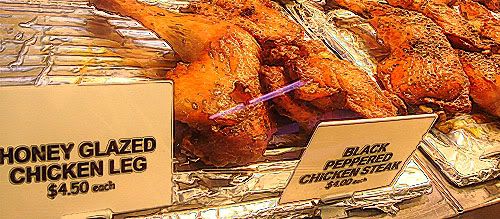 Same advice as the appetizer.
GET SOMETHING COOKED.
The Cold Storage at Tampines 1 has this BBQ section where you can get cooked BBQ food!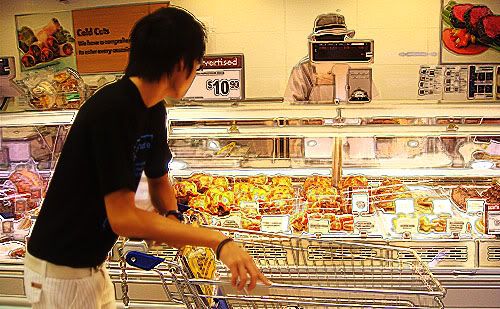 There's like lots of varieties to choose from! Honey glazed wings, Roast Chicken!
Claire got Honey Glazed Chicken Leg, while i got 3 Honey Glazed wings!
We got our Mains! BBQ stuff and i think it's gonna make us quite full (:
There is still the Dessert, Drinks and Snack to get!
Stay tuned!