Yes, I know. There is still a "
Typical day of ANdy, not ANdyStorm
" Part 3 which is not published yet. Just take this as a commercial break k? I think you are going to enjoy this post too!
Just wanna share with you guys...
"
Which is my favourite G-Force Character(s) ?
"

Nah. Not this fly. (
The Guinea Pig are getting excited!
)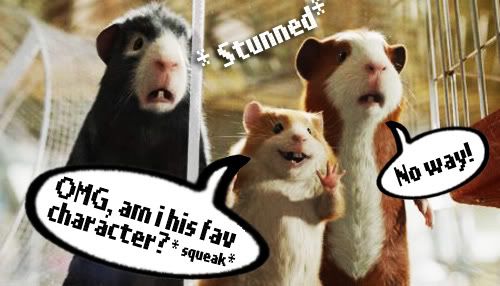 Is it Bucky? (
The one looking super happy in the above picture.
)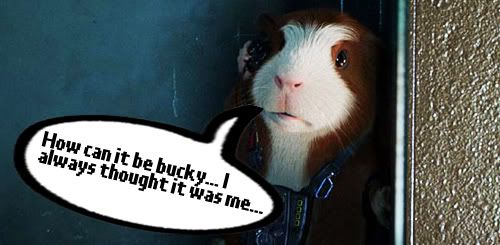 Eh, excuse me
Darwin
. You think too much la, I haven't even announce leh.
Before I announce, let me just share abit more about the movie!
G force is a comedy adventure about the latest evolution of a covert government program to train animals to work in espionage.

Armed with the latest high-tech spy equipment, these highly trained guinea pigs discover that the fate of the world is in their paws.

Alright, short and sweet! Although I love all the characters in the movie, i have to narrow down to these
4
characters! (
From the left
)
Juarez

(Penelope Cruz): The sexy martial arts pro


Darwin

(Sam Rockwell): The squad leader determined to succeed at all costs.


Blaster

(Tracy Morgan), an outrageous weapons expert with tons of attitude.


Hurley

(Jon Favreau): A gluttonous guinea pig.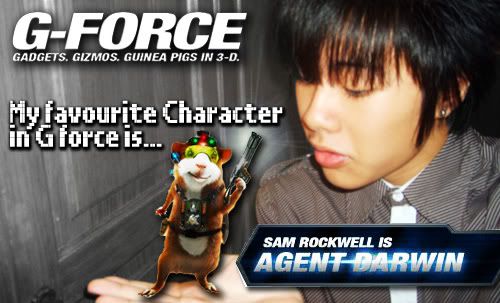 With an motto of "
Leave no rodent behind
" and an attitude of "
Determined to succeed at all costs
" Agent
Darwin
is my favourite character in the G-force!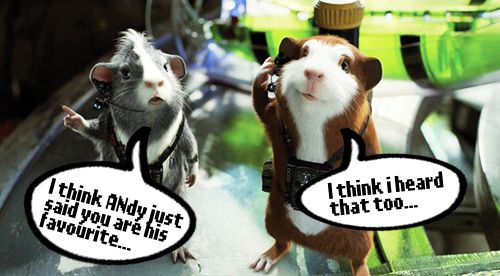 Catch G-Force in Cinema 4th September 2009!