Just suddenly feel like blogging, since it's related to my next 2 post. There was once Sabrina was searching for lifestyle bloggers on twitter, then I was asking myself, "
Am i a lifestyle blogger?
", "
What type of blogger am i ar?
"
Then when the Nuffnang awards categories were out, I wonder to myself which category does my blog belong to?
Best fashion blog?
No, I don't talk about fashion at all. Maybe the only fashion post i have is the "
Do Singaporeans dress badly?
" post and I will be writing a fashion column for a online magazine soon. Fashion blog? Maybe next time.
Best Travel blog?
As much as i love to travel. I only blogged about my Malacca trip only. Nothing else, unless you mean traveling from Pasir Ris to Woodlands every day to school, and traveling all the way to Bukit batok for dance training -.-
Best Entertainment blog?
Some people nominated my blog for this category. I try to make my blog as entertaining as possible, so maybe my blog can be classified under this category. What do you think? Har? Not entertaining enough meh!
Other categories might be
Personal blog
? No, I think my blog is not that personal compared to the 3 million xmm blogs out there. I lose to them lor.
I shall announced that My blog will be classified as a
FOOD BLOG
. I will search the whole singapore for the best food, and share them with everyone! Armed with my
POWERFUL 5 megapixel
camera that never fails to produce blur photos!
I will share everything that i eat!
Even...
The common boring Chicken Rice!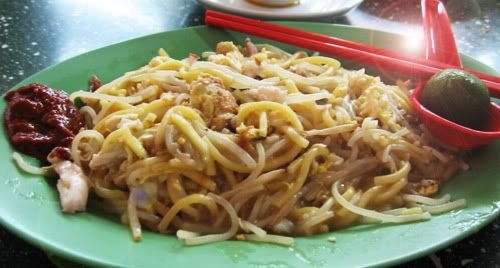 The Hokkien mee that I don't like!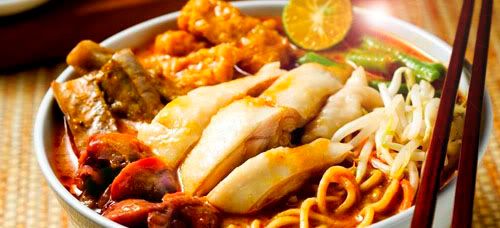 The Laksa that i never try before!
Feeling hungry?
I bet you are! So from now onwards, when people ask me what do I blog about, the grand answer is,
FOOD
. ANdyStorm shall be known as the Food blogger! Muahahahaha
Ok, I was joking. See! I'm entertaining right!
Why am i not the finalist for the Best Entertainment blog for the Nuffnang awards ar?!
P.s:
Oi, I just writing this post for fun la. Don't come and lecture me.