Have you heard of
Watsons You Award
?
Watsons You Award
is Back! and they are inviting you to join in this celebration of uniqueness and individuality and let YOU shine through!

Image too small? Alright, I shall go through each category then
(:
1)
Healthy Hair.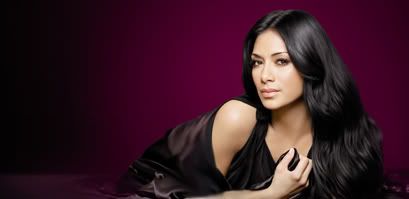 Do you have hair that gives you confidence throughout the day?
Do you have Vibrant hair? Honestly to me, Healthy hair must be black (
because coloring spoils the hair!
), mid length for girls (
over shoulder
), and when the wind blows, your hair follows. Of course, it depends on yourself to bring out the healthy hair
(:
2)
Healthy Skin
Do you have like flawless skin?
You can go to town without putting make up. You have like a million bottles of (
Shit, I'm a guy! What do you call those things!
) Erm... Cleanser! Moisturizer! Toners to protect your skin? This is the category for you
(:
3)
Sporty Physique.
Do you do Sports?
Are you those Sporty type? You love exercising and outdoor? and if you think you have the sporty physique? You should go for this category.
4)
Sunny Smiles.
(
Wait for image to load!
)
When you walk into the room,
Do your smile lights up the room?
Just like me, don't believe me?
Roll your mouse over the photo above.
It brightens up right? If I really win, I would get... Ok, i shall leave the prizes to later. Hint:
Attractive!
5)
Flawless face.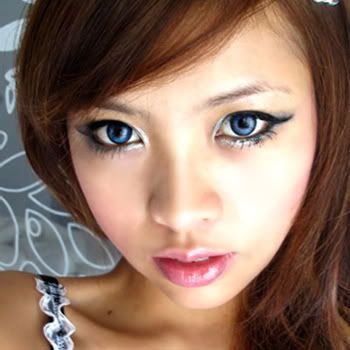 Do you have a flawless face like
Cheesie
?
You may ask me, what is the difference between the
Flawless face
and
Healthy Skin
category. The difference is Healthy skin is shown on a natural face. As for flawless face, even if you have the worst skin,
BUT
you can cover the flaws with makeup or whatever, YOU can be part of this category. Sounds cool?
Challenge yourself and win some prizes
(:
6)
Fit Figure.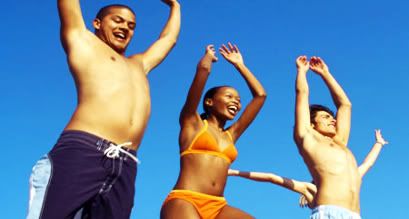 This category is for the taut, toned and full of energy.
There is a difference between Sporty and Fit. If you have the sporty look, you should go for the Sporty Physique category, However, if you think you have a Fit figure, you should go for this category.
Show off your body man!
As for the last 2 categories...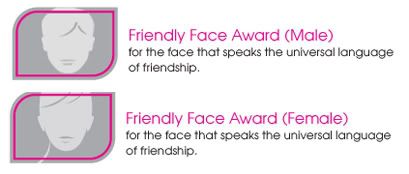 Need I say more?
After reading about the Categories, are you all like keen to join (
Wait till you hear about the prizes!
) But before that, this is how you can participate
(:
Make any purchase from Watsons to enter the category(s) of your choice.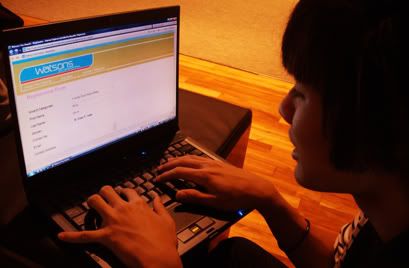 Enter the contest through the
Online registration form
by submitting a close-up picture of your unique feature, a short write-up about it and a recent full length photo of yourself
(:
Registration would be from
15th May
to
10th of June
.
And if you are one of top
5
finalist in each category, you will go through a voting process from
18th June
to
1st July
, and the winners would be will be announced at the Watsons Health, Wellness and Beauty Award (HWB) gala dinner!
Before I go on about the prizes
, let me just share with you how you can maintain or enhance the features to get ready for the contest!
All of you know that I wear braces right? (
at least most of you know!
) and I always smile/ laugh at the slightest thing. Laughing/ Smiling means I would be showing my teeth. How do I protect my teeth? Well, my secret is
Colgate
.
To be more specific -
Colgate Advance Whitening toothpaste
(: Which prevents stains, fights tartar, plaque and whitens the teeth in just 14 days!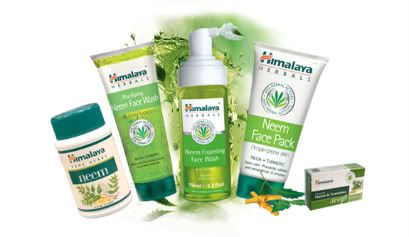 Everyone that see my mum always tells me that she don't look like her age. You know why people thinks that way?
It's because of her skin.
She uses the Himalaya brand series. It helps to keep her skin healthy and glowing
(:
Now is the exciting part, the
PRIZES
!
The YOU Award winners will become
instant Watsons celebrities
! Each category winner wins
S$2,000 cash
,
1-year

modelling contract
with GLOW magazine and
1 year supply
of attractive product gifts.
Imagine what you can do with that money!
Last but not least, the Watsons You Award is...

What are you waiting for?
Start taking photos and submit them (:
P/s:
You Awards is only open to
18
and above.
P/s/s:
You can find out more information about the You Awards online or go to any of the Watsons store to pick up a leaflet (
Which has a $5 discount coupon inside!
) T&C applies.
Only original coupon allowed.