Thanks to
OMY
and
Canon
, I was chosen as one of the 6 bloggers to experience the
Canon Ixus 95 IS
camera
and the
Selphy CP780
photo printer :D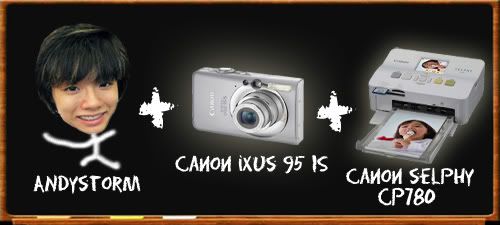 So here I'm sharing about you about these 2 products
(:
Please take note that this is not an advertorial, everything written here is from my own point of view
(:
I always wanted a good camera.
My definition of good is able to produce clear photos for almost EVERY shot.
That's the most important thing. I simply can't stand blurry photos, I bet everyone can't take it too!
This camera might just be the solution to all those blurry photos. This
Canon Ixus 95 IS
has this SUPERB function called the
Auto scene selection
. It's really GOOD!
You don't even need to switch the mode to like
Macro
or
Face detection
. It will just settle everything for you, all you have to do is press the shutter button
:D
Another thing is the quick start up time
(:
Although I didn't really time how long is the start up time, i find it really quick. Maybe I should like time it now.
Wait ar.
*
I'm back!
* The start up took less than a second!
Which is REALLY quick.
Another thing is the
Viewfinder
!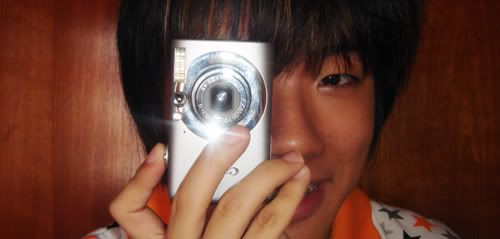 The viewfinder is something you won't find in most cameras nowadays
:(
Actually I don't know what the viewfinder is for, but it just seem quite cool to look through "
something
" to take your photo rather than just looking at the digital screen
:D
I would strongly recommend this
Canon Ixus 95IS
for those who want a point and shoot camera that produce good quality photos
(:
This camera also has this
Intelligent Contrast
+
DIDIC 4 Processor
! It sounds super cheam, but actually what it does is, it auto adjust your photo colour!
POWERFUL
.
Before i go on talking about photo printer, let me just share something with you all.
Remember the times before digital camera was invented?
When we were still using the film camera, after using up all the film, we have to bring it to the nearest photo store to print it. But nowadays, with digital cameras, what we use to those photos are what we call-
Memory cards
.
I think nowadays most people (
Including me!
) don't print their photos, instead we either
1)
Keep it in their memory card until don't know when, or
2)
Transfer to their computer and leave it to rot or to blog.
After I got the
Selphy CP780
, I realised how handy it is to have a photo printer.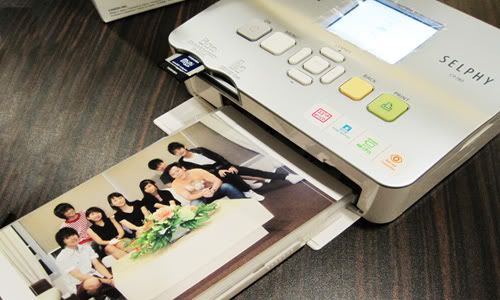 I never thought of owning a photo printer because there are stores out there where you can just hand them your memory card, choose your photos and wait perhaps a few days to get the photos printed...
But nothing beats being able to print your photo straightaway at the comfort of your own house without spending more!
There are
3 ways
you can print with this printer.
1.
Connect the camera to the printer thru Cable.
2.
Insert the memory card into the Memory card slot.
3.
Connect the camera to a computer.
You must be wondering why would I want to connect the camera to the computer where I can use print from the camera.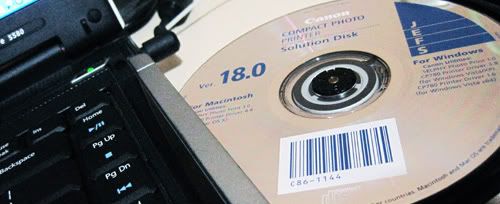 The answer is:
The printer comes with a software to allow you to edit your photos before you print it! An example would be using the calender template, it would make a lasting little gift for anyone
(:
It takes less than a minute to print a photo!
But the super sad thing is, the printer or camera doesn't comes with the Cable for you to connect it to the computer :(
Sold separately.
Have you ever run out of ink/ paper while printing?
I bet it is super frustrating right! When I receive the paper, I was wondering where's the ink...
GUESS WHAT?
The ink and paper is bundled together. When it says
108 pcs paper
+
3 ink Cartridge
, it really means the ink is just enough to print 108 photos! So convenient! You will never run out of ink/paper again
:D
Great isn't it?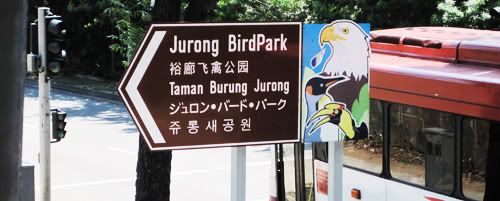 That marks my thoughts about the
Canon Ixus 95IS
camera and the
Selphy CP780
photo printer. I brought my canon camera to the Bird park recently, and
in my next post, I will share with you all my trip to the bird park!
(
Yay! I get to print those chio photos out!
)
**********************************************************
Read about my Trip to the BirdPark
HERE
:D
**********************************************************